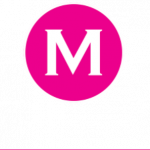 Mr & Mrs Client Name




10/11/2022
Purchased Address
Street
County
Postcode
1. VENDORS' CONTACT DETAILS
Mr and Mrs NAME
123 The House
On this Street
Oxon
AB123 HU1
Tel:
01732865427
Email:
janedoe@gmail.com
4. UTILITIES AND SERVICES
HOUSE NAME has mains electricity, gas, water and drainage.   
Meter readings will be/have been taken on the day of completion and accounts opened for all service providers in the names of Mr & Mrs XXXX where possible. On occasion, third parties (Middleton) will be unable to open/access your accounts, you will be notified should this be the case.  
See Appendix 1 for details of meter readings and new accounts.  
Unfortunately, due to GDPR regulations, we were unable to set up new accounts in XXX name. We have provided direct links to all service provider's websites, along with meter readings in Appendix 1. 
4.2 Electricity and Gas
Supplier:
METER LOCATION  
There are X fuse boxes within the house.  These can be found XXXXX
Tel:
0800 1234 123
5. ADDITIONAL PROPERTY INFORMATION
5.4 Electrical Car Charge Port
ZapMap will show the nearest charging points to your location as well as live availability.  
www.zap-map.com/live/ 
The nearest spaces are located on the map below: 
5.8 Keys
The front door is fitted with a Banham deadlock.  
You will need to register your keys at a Banham showroom to make any copies and use the key holding service. Banham will require the following: 
Proof of ownership

 

Photo ID

 
The nearest showroom to PROPERTY is Banham Kensington: 
ADDRESS 
POSTCODE 
TEL 
The following keys will be labelled and left at the property on completion: 
5.12 Smoke Alarms
The smoke alarms are battery powered. 
5.13 Waste Collection
VISIT THE COUNCIL WEBSITE TO ESTABLISH COLLECTION INFORMATION. DOWNLOAD ANY ATTACHMENTS/COLLECTION CALENDARS ETC THAT MAY BE USEFUL. 
This takes place on XXXXX.   
Collection of household waste (black bin) is weekly and bins should be out by 7am. 
Recycling (green bin and green box for glass) takes place on alternate weeks.    
Your first collection on Tuesday 4th November will just be household waste; the following week will be both household waste and recycling. 
Garden waste – this is a subscription based service. 
The scheme runs from 17th Feb 2014 – 15th December 2014 but you can sign up at any time during the year and you will only be charged for remaining collections. 
Annual subscription is £30 for 2 sacks, collected fortnightly (pro rata rate of £7.50 for just Nov/Dec 2014).   
Applications can be made online at http://www.basingstoke.gov.uk/browse/community-and-living/recycling-rubbish-and-waste/green-garden-waste/ 
There is a Household Waste Recycling Centre at Newtown Road, Newbury  
Open 7 days a week, all year round excluding 25 and 26 December and 1 January.  
01635 519 080 
6. LOCAL AREA AND CONTACTS
6.2. Children's clubs and activities

6.3. Chimney and Fireplaces
Company Name: DJK Chimneys & Fans
Address: Daryl Kirby
Tel:
07767 824 626
6.4. Coffee Shop

6.6. Dentist

6.7. Doctor

6.8. Electrician

6.9. Farmers' Markets

6.11. Garage

6.12. Gardener

6.13. Hair and Beauty

6.14. Handyman

6.15. Health and Fitness

6.16. Hospitals

6.19. Local Member of Parliament

6.20. Pet Shop

6.22. Police Station

6.23. Post Office

6.24. Pubs

6.25. Restaurants

6.26. Santander Bikes

6.27. Schools

6.28. Supermarkets

6.30. Trains

6.31. Vet

6.32. Wine Supplier

While we make every effort to recommend suppliers known to Middleton Advisors, some of the contacts within this report are unknown to Middleton. We cannot take responsibility for work carried out by these professionals and would recommend you carry out your own research before entering into a contract.