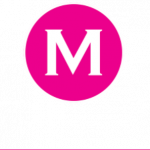 Mr & Mrs Client name



Address of property
Town
City
Postcode
BACKGROUND
HOUSE NAME has been available for approximately 6 months, initially launched at a guide price of £3.25m. You have agreed to purchase XXX at a price of £XXX million with flexible completion. A long stop date has been set at 1st March 2011.
RELEVANT HISTORIC SALES
The following sales have provided us with comparable evidence in regard to HOUSE NAME. The property itself is a XXXX sq ft home with two cottages, totalling 1,886 sq ft and a 1,886 sq ft indoor pool complex. This totals 10,975 sq ft of accommodation set in 2.77 acres.
Property Name/Village. Sold Price & Date
Description – sq ft, acreage, outbuildings/ancillary accommodation, condition.

**Text Example** - A 4,400sqft house with a further 2,000 sq ft of cottages and outbuildings; set down a single track road, situated adjacent to the Yattendon Estate farm buildings. The house required refurbishment and alterations.
Sold in DATE for £X.XXm.


Property Name/Village. Sold Price & Date
Description – sq ft, acreage, outbuildings/ancillary accommodation, condition.

**Text Example** - A 4,400sqft house with a further 2,000 sq ft of cottages and outbuildings; set down a single track road, situated adjacent to the Yattendon Estate farm buildings. The house required refurbishment and alterations.
Sold in DATE for £X.XXm.
PLANNING
County Council info goes here * www.gov.uk/find-your-local-council *
Address: Address line (Oli working on)
Tel: 0845 603 5638
Website: www.hants.gov.uk
Borough/District Council info goes here
Address: Address line (Oli working on)
Tel: 01264 368 000
Website: www.testvalley.gov.uk/
Contact details for parish council

LOCAL AREA PLANNING REPORT
* Prompt exec – do they wish for you to instruct Carter Jonas/ Rural Solutions?
We have commissioned an independent planning report to investigate policy designations in the area, planning history of the property and surrounding properties, plans for major developments (social housing projects etc.) in the area, listing and public rights of way, which is attached at Appendix X.
We recommend that you read the Carter Jonas/ Rural Solutions appraisal in full and we can put you in touch directly with the author should you wish. We will, of course, discuss the report in more detail when we speak.
Please be advised that the Carter Jonas Planning/ Rural Solutions Report is obtained from online resources on a desktop basis. Occasionally some older planning information may not have been uploaded to the online Council Planning Portals and therefore not included. To obtain the entire planning history of the property, a visit to the council would be required.
VILLAGE NAME Parish Council – exec to complete
EA to complete - *Google village name parish council – find the contact details and send to the exec - * alternatively go to www.ordnancesurvey.co.uk/election-maps/gb/ and enter postcode. Select 'Boundary' from left hand box, tick 'Civil Parishes or Communities' then click on property. The Parish Council name will appear at the top of the map. Exec to contact Parish Council We spoke to (Add name of the Clerk/Chair) of the Parish Council name, to investigate any community issues………
RELEVANT PLANNING APPLICATIONS IN THE LOCALITY
Name/Ref of planning title
Add details of planning applications, who youve spoken to, neighbours etc
We have concluded that there are no relevant planning policies, plans or applications that will have a negative impact on the quiet enjoyment of the property.
MAP
– EA to research and flag any findings to the Exec from the maps below.
Exec to check maps below and complete paragraph.
OS Explorer; https://www.ordnancesurvey.co.uk/
Google Maps (satellite view); https://www.google.com/maps
Bing; https://www.bing.com/maps/
Magic Maps; https://magic.defra.gov.uk
We have studied the area surrounding (Property Name) using the following maps; Os Maps, Google Maps, Bing Maps and Magic Maps. From these we have identified the following (Add findings). We have visited ……….
Examples of what to look for:
Traveler sites
Chalk Quarry sites
Shoots
Landfill sites
Sewage works/sites
Campsites/glamping etc
Power lines
Major roads nearby (traffic/noise)
Finding 1 - eg name of site
Add description of findings
Finding 2 - eg name of site
Add content here...
Finding 3 - eg name of site
Add description
NEIGHBOURS
Neighbouring landowners to XXX are shown on the map and table below.

The following information has been obtained from HM Land Registry. We are under the assumption that the records are current and up to date.

LR/OLI to see how we can add in a table - can we have more than one image - images being looked at as they are being cut off at the moment
LOCAL FACTORS / EVENTS
You can add additional factors here - can be removed if not needed
PUBLIC RIGHTS OF ACCESS
Public Rights of Way
– support to complete
* Go to County council website, search for 'Rights of Way"
* Search 'Modifications to ROW' email council if necessary (template in emails)
* Screenshot, save in 'Working Papers' under property name in client file
We have inspected the Public Rights of Way map and below is an extract from it. There are no public rights of way across the land owned by HOUSE NAME, however you should be aware that there is one footpath to the south east of the property (path number 3). We have walked the footpath ….COMMENT
*can add an image in the gallery – these are copied in from an old report so can play around to fit as needed*
We have checked the register of applications made under section 53(5) of the Wildlife and Countryside Act 1981 to modify the Definitive Map Council which was last updated on DATE (this is the date the website shows). The register shows no applications have been made to modify the footpaths located near to HOUSE NAME as of DATE (the date EA checked the statement).
Right to Roam
* Go to http://www.openaccess.naturalengland.org.uk/wps/portal/oasys/maps/MapSearch
and enter postcode
* Screenshot, save in 'Working Papers'
The Countryside and Rights of Way Act 2000 gave the general public access to areas of open country and registered common land.   We have inspected this plan and illustrated below, shown in yellow, are the nearby areas of Access Land.
They should not affect HOUSE NAME but you should be aware of the 2 areas of common land less than a mile to the northwest and northeast of the property. – see screen shot in images
FLIGHT PATHS & AIRFIELDS
* Check the Topographical map and locate any airfields, airports or any VRP' within a 10 mile radius (as the crow flies) of the property.
* Take a photocopy of the area on the map and run through with the exec.
* Go to the Airfield template on SharePoint
* Copy the latest entry for the airfield and paste below in order of closest distance to the property.
We have reviewed the Topographical Air Chart and have listed below the airfields within the locality. See Appendix XX
Airport name 1
Airport 1 description
Airport name 2
Airport 2 description
Airport 3 name
Airport 3 description
Airport name 2
Airport 3 name
Houghton, Stockbridge SO20 6LY, UK
TRANSPORT INFRASTRUCTURE
CAA Survey
We can commission the Civil Aviation Authority (CAA) to produce a report which will look at aviation activity in the vicinity of PROPERTY NAME, if you wish for us to do so. This report can be commissioned at a later date.
You must satisfy yourself as to how much aircraft noise might affect your enjoyment of the property.
ADDITIONAL SURVEYS & INSPECTIONS
Broadband and Mobile Network Investigation
EA to check
As part of our report, we have looked into the potential broadband coverage/speeds along with the mobile network coverage within the area of Name of property.
From our research, via the Ofcom mobile and broadband checker, we can see that (Insert findings) are available. The standard upload speed is XX Mbps with a download speed of XX Mbps. The superfast upload speed is XX Mbps with a download speed of XX Mbps. The ultrafast broadband upload speed is XX Mbps with a download speed of XX Mbps.
We have checked the mobile network signal/coverage and we can see that XX is available in the area on the following networks; (Add networks).
This is a desktop report and speeds/coverage may vary. For further information please see the Ofcom website below.
Website: https://checker.ofcom.org.uk/en-gb/broadband-coverage
Structural Survey
This took place on XXx and XXX
Electromagnetic Survey
You will see from the enclosed planning report, they look at applications for potential masts. As a result of mobile telephone use, there is an increasing awareness of issues surrounding radiation.  Should you have concerns over this, we can arrange a survey to be carried out by a specialist firm.
Security Survey
Where security needs to be enhanced, we can arrange for a company to visit HOUSE NAME and investigate on your behalf.
.
Asbestos Survey
If at any stage asbestos is found at the property we can introduce specialists to investigate further.
Private Water
As the property has a private water supply we have contacted the Environmental Health team at the local authority and they have told us…………
INSURANCE
Your solicitor will confirm whether or not you should be insuring from exchange of contracts or completion. If the vendor is insuring until completion you should ensure that the sum insured is adequate.
REPORT BASIS
This report has been prepared by Middleton Advisors in connection with the proposed acquisition of FULL ADDRESS, FULL ADDRESS, FULL ADDRESS, FULL ADDRESS.  It is not to be read as extending by implication to any other matter.  The Report is addressed to Mr & Mrs X CLIENT NAME for their sole benefit and to whom we owe a duty of care.  It may not be shown, made available or copied in whole or in part to any other person, firm or company without the prior written consent of Middleton Advisors.  Middleton Advisors will not owe a duty of care to any third party (whether or not such written consent has been provided).  This Report should not be used for lending purposes or relied on by any third party.  Persons to whom this report is disclosed should obtain their own professional advice in respect of the matters revealed by it.
We have provided in the attached letter a summary in relation to certain key matters in order to highlight those matters which we consider may be material to the buyer.  However, such summary should be considered in the context of the whole of this Report which is intended to cover other areas that may be significant.
Other investigations have been commissioned by the buyer in areas that we have not reviewed, and all statements on physical or practical matters should be read together with any building survey obtained.  We will send a copy of our report to your solicitors.  While there may be areas of duplication; our report is not intended to substitute in any way for your solicitor's report on the Property and title.  Your solicitor is to send to us a copy of their report or letter(s) of advice or any other advice you receive in connection with the purchase of the Property.  This is particularly important if the reports contain information that could affect the value being ascribed to the Property or other matters contained in our Report.
We are not responsible for any of the reports commissioned from other advisors nor for any information contained in any reports prepared by any other person, company or statutory body which may be extracted, included or referred to in this Report.  This Report does not comment upon such reports and we recommend that you read all other reports to identify any issues for further consideration. The contents of the Report reflect the position known to Middleton Advisors as at Xth May 2021.  We are not aware of any inaccuracies in the information set out in the Report, but in the limited time available we have not been able to check all information from more than one source.  In addition, certain of the information has been provided to us in interviews and is not backed-up by documentation and accordingly may not be as reliable.  Should persons to whom the Report is disclosed disagree with anything stated in the Report or would like a matter covered in greater detail they are requested to draw it to our attention as soon as possible.
If any of the above paragraphs is held to be invalid or unenforceable by any judicial or other competent authority all other paragraphs will remain in full force and effect and will not in any way be impaired.  Middleton Advisors and the buyer irrevocably agree that this Report is governed by English law and that the courts of England and Wales shall have the exclusive jurisdiction to settle any dispute which may arise out of or in connection with this Report.