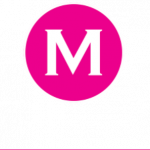 Mr & Mrs Carter




04/07/2022
Testwood House
Houghton
Stockbridge
Hampshire
SO20 6LY
BACKGROUND
Testwood House was made available in the private market at a guide price of £3.5m. There was one party willing to offer and two other parties keen to view but they did not get to see it when we made the offer of £3.4m to stop other viewings. You have agreed to purchase Testwood House at a price of £3.4m with a completion date which will be set 12 months from the date of exchange of contracts.
RELEVANT HISTORIC SALES
The following sales have provided us with comparable evidence regarding the price being paid. Testwood House itself is a 4,330sqft period home with a range of outbuildings and tennis court totaling 5,010sqft. The property is set in 1.7 acres of formal gardens and located within the Test Valley near Stockbridge.
The Old Manor, Abbotts Ann. Sold £3.65m October 2021
A 5,640sqft Grade II* listed village house in 2.6 acres with outbuildings, a pool/pool house and a 2-bed flat.

The property was in good condition; however, it was located close to a church where the bells ring hourly.
50 Broad Street, Alresford. Sold £3.35m, April 2022
A 4,101sqft Grade II listed town house set in 0.43 acres and includes a large outbuilding incorporating two garages and a 1-bed annex.

The property was in good condition.
Stoney Hall, Hannington. Sold £3.8m, February 2022
A 4,524sqft unlisted village house set in 1.59 acres. The property included a staff flat, swimming pool room and car port/store barn.

The property required modernising internally.
Taylors Mead, Sparsholt. Sold £3.5m, 2019
A 5,174sqft Grade II listed village house set in 1.57 acres with a 2-bed cottage and garage.

The property was in need of modernising.
LOCAL AREA PLANNING REPORT
We have commissioned an independent planning report to investigate policy designations in the area, planning history of the property and surrounding properties, plans for major developments (social housing projects etc.) in the area, listing and public rights of way, which is attached at Appendix 1 and which we have already discussed. We have also received a follow up report on the planning application at neighbouring 'Martins' and we await further information when the application judgement is made.
Please be advised that the Rural Solutions Report is obtained from online resources on a desktop basis. Occasionally some older planning information may not have been uploaded to the online Council Planning Portals and therefore not included. To obtain the entire planning history of the property, a visit to the council would be required.
Houghton Parish Council
We spoke to Mr Alistair Dougall a member of Houghton Parish Council and local resident to investigate any community issues we should be aware of within the area. Mr Dougall told us that there was a planning application which had been submitted for six houses to be built in replacement of the industrial unit, Ro-Dor Ltd (reference no. 22/00217/OUTS). The parish council have objected to this request. There is also an application for four houses to be built in replacement of Houghton Allotments (reference no. 21/01959/FULLS). This has been refused, however, there is now an appeal process in place. When asked if the area is affected by travellers or traveller sites, Mr Dougall confirmed that there are none to the best of his knowledge. He also mentioned that the crime rate is low in the area however, they have recently installed CCTV at both entrances into the village. There are no camping or sewage treatment sites nearby, Mr Dougall told us that the village is entirely on private drainage. We asked Mr Dougall if any events take place within the village which might disturb the peace, he told us that both the Boot Inn and John O'Gaunt Inn regularly have quiz and music nights, however, they are relatively low key and should not cause a problem. Mr Dougall said that he has lived in the village since 1994 and it is "a lovely and quiet village where all residents know each other and are extremely sociable and friendly."
RELEVANT PLANNING APPLICATIONS IN THE LOCALITY
"We have concluded that there are no relevant planning policies, plans or applications that will have a negative impact on the quiet enjoyment of the property.
Given that the property is located in central London, there will no doubt be continuous building work in the area as a whole."

FROM TEST REPORT
"Local Resident'
We spoke to Mr Andy Jenkins, a friend of Ben Horne and a resident of Houghton. He told us that two local landowners, Sarah-Jane Fairey at Bossington Estate and Daniel Busk at Houghton Lodge, are keen to develop sites where they can and have developed a number of 'brownfield' sites around the village and others have been rejected by the local planning authority. This demonstrates a general aspiration, rather than an indication that either landowner is looking to (or would get permission to) develop land around Testwood House. Mr Jenkins also told us that both Bossington and Houghton Lodge offer venues for weddings.

When asked about aircraft, Mr Jenkins told us that military helicopters had been a nuisance before 2020, but that had now stopped as they appear to avoid the village. He also mentioned a model aeroplane club that operates from Hildon Airfield, approximately 2km west of Testwood House.

Finally, Mr Jenkins reassured us that because the Clarendon Way footpath is gated along its route, it does not suffer with motorbikes or off-road vehicles.
We have concluded that there are no relevant planning policies.
MAP
We have studied the area surrounding Testwood House using the following maps; OS Maps, Google Maps, Bing Maps and Magic Maps. From these, we have identified the following sites which you should be made aware of:
Solar Panel Farm
Add content here...
Bossington Estate
Add content here...
The Boot Inn
The John O'Gaunt Inn
The Spitfire Shoot
Solar Panel Farm
Add content here...
Bossington Estate
Add content here...
NEIGHBOURS
Neighbouring landowners to Testwood House are shown on the map and table below.

The following information has been obtained from HM Land Registry. We are under the assumption that the records are current and up to date.

LR/OLI to see how we can add in a table - can we have more than one image
PUBLIC RIGHTS OF ACCESS
Public Rights of Way
We have inspected the Public Rights of Way map and below is an extract from it. There are no public rights of way across the land owned by Testwood House however, you should be aware that there is a national trail (also known as Clarendon Way) located to the north of the property which runs from Salisbury to Winchester. This is a heavily used route, however, will not affect your enjoyment of Testwood House.
Two further PROW are located to the north of the property including a public footpath and bridleway. These routes should not cause any disturbance to life at Testwood.
Image 1: Aerial view highlighting the public rights of way which are located nearest to the property outlined in red.
Image 2: OS Leisure Map demonstrating the boundary of Testwood House in red and the immediate public rights of way to the property which are marked in green.
We have checked the register of applications made under section 53(5) of the Wildlife and Countryside Act 1981 to modify the Definitive Map Council which was last updated on 1st January 2008. The register shows no applications have been made to modify the footpaths located near to Testwood House as of 11th April 2022.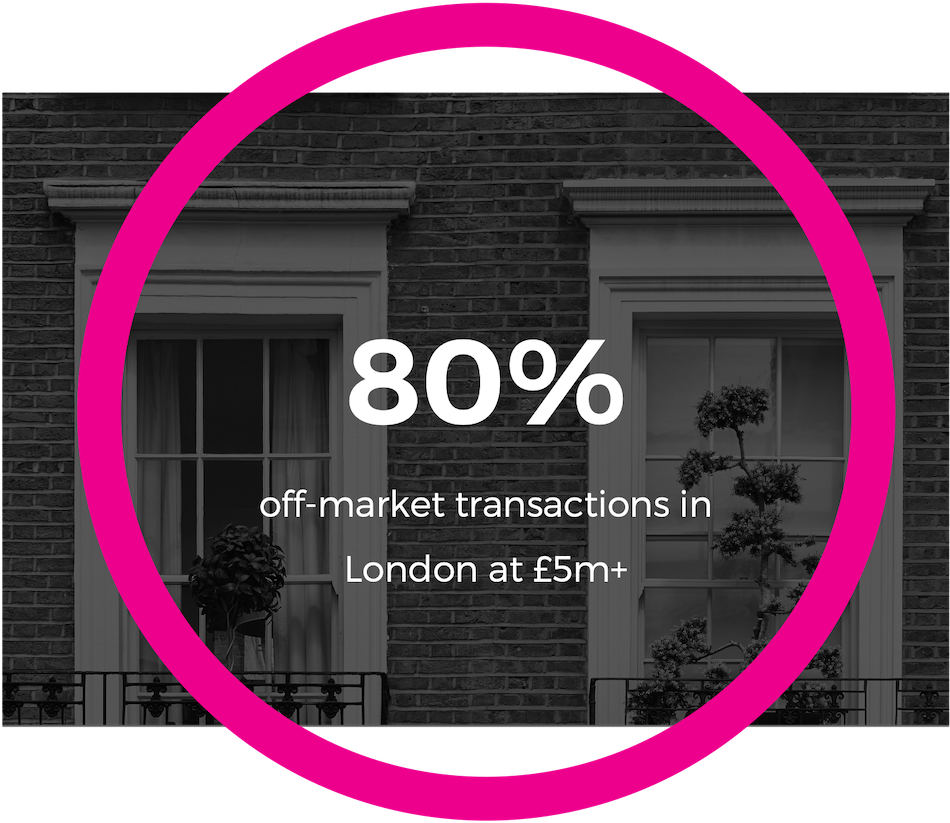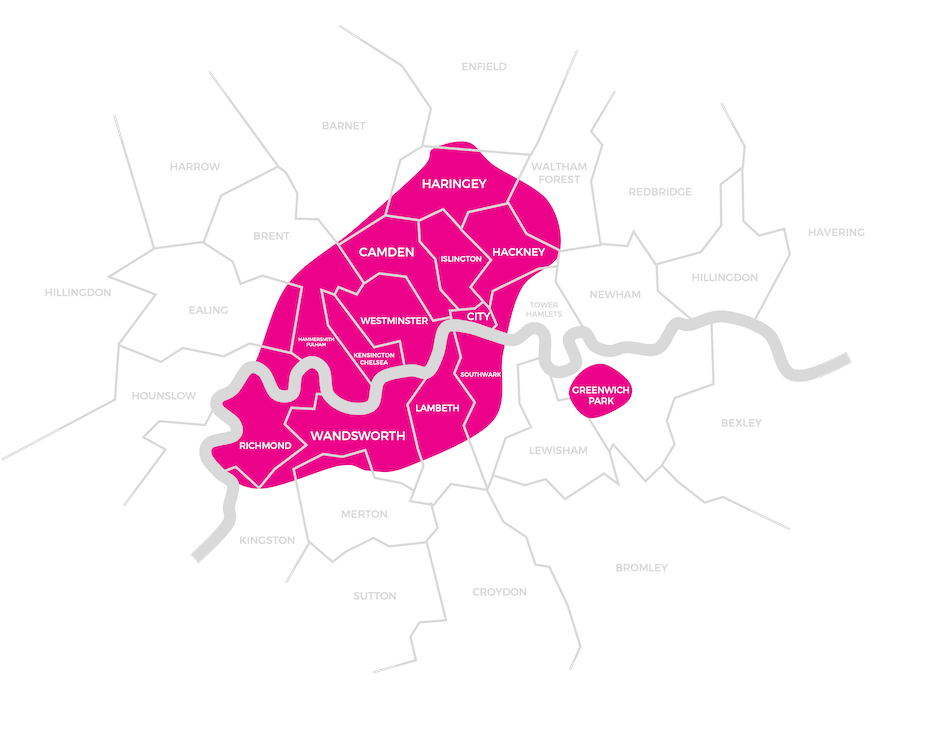 Right to roam
The Countryside and Rights of Way Act 2000 gave the general public access to areas of open country and registered common land.  We have inspected this plan and illustrated below, shown in yellow, are the nearby areas of Access Land.
They should not affect Testwood House but you should be aware of the area of common land to the northeast of the property.
FLIGHT PATHS & AIRFIELDS
We have reviewed the Topographical Air Chart and have listed below the airfields within 10 miles. See Appendix 2
Bossington Private Airstrip
Bossington Airfield is located approximately 1 mile to the southwest of Testwood House.  It is a private airstrip with a grass runway.
Middle Wallop Airfield
Middle Wallop is located approximately 5.5 miles to the northwest of Testwood and is home to the Army Air Corps who are responsible for all Army helicopters.
Whilst the base has been expanded and improvements have been made in the past, the 4 runways still remain grass.   It was confirmed to us on contacting the airfield directly that they do operate both day and night flights, we were informed that there are several night flights most nights during the week.  We were advised that these flights tend to be helicopter only, as the fixed wing aircraft usually fly south west from the Airfield and are therefore unlikely to affect Testcombe.  The Airfield was not willing to divulge any further information on their flight path for security reasons, although local knowledge suggests that the large majority of flights are towards Salisbury Plain.
Chilbolton Flying Club (Stonefield Park)
Chilbolton Flying Club (sometimes referred to as Stonefield Park airstrip) is located approximately 6 miles to the northeast of Testwood House, just off Martins Lane.  In late 2006 the Flying Club had the following restrictions enforced upon them by the local council, which in this case falls under the Test Valley Council jurisdiction:
No helicopter movements
All approach, climb-out and circuit paths to be agreed with Test Valley Council
No aircraft greater than 2,650 lbs
No training or flying school operations
We have previously spoken to the Club Chair of Chilbolton Flying Club, Mr Richard Knight and he confirmed that the airstrip is home to approximately 15 light aircraft and is operational 7 days a week between the hours of 08:00 – 21:00 hours.  He commented that in reality, there are approximately 2 – 3 take off and landings per weekday, increasing to 6 – 10 on a weekend, as part of the planning permission they are allowed no more than 20 take offs per day.  Mr Knight went on to confirm that the Club intends to add several new hangers over the next few years but expects that the small increase in membership will not noticeably increase the perceived usage of the airfield.
Thruxton Airfield
Thruxton is home to two flying schools, one fixed wing and one rotary wing. They house approximately 50 – 60 aircraft at any one time but can't forecast visits from other airfields. Testwood House does not sit in the flight pattern for aircraft operating from Thruxton airfield, which is approximately 9.5 miles to the north of Testwood House.
Bossington Private Airstrip
Middle Wallop Airfield
Chilbolton Flying Club (Stonefield Park)
Thruxton Airfield
Houghton, Stockbridge SO20 6LY, UK
ADDITIONAL SURVEYS & INSPECTIONS
Broadband and Mobile Network Investigation
As part of our report, we have looked into the potential broadband coverage/speeds along with the mobile network coverage within the area of Testwood House.
From our research, via the Ofcom mobile and broadband checker, we can see that Standard, Superfast and Ultrafast broadband are available. The standard upload speed is 0.9 Mbps with a download speed of 9 Mbps. The superfast upload speed is 11 Mbps with a download speed of 55 Mbps. The ultrafast broadband upload speed is 50 Mbps with a download speed of 1000 Mbps.
We have checked the mobile network signal/coverage and we can see that 4G is available in the area on the following networks; EE and Three.  The checker shows that data is available however, you may experience some problems with voice calling. Please see the image below. (HAVE ASKED IF CAN ADD AN IMAGE)
This is a desktop report and speeds/coverage may vary. For further information please see the Ofcom website below.  Additionally, wi-fi calling allows calls to be made on networks when phone signal is poor.
Website: https://checker.ofcom.org.uk/en-gb/broadband-coverage
Structural Survey
This took place on Monday 9th May 2022; you have been provided with a report from Carter Jonas separately.
Electromagnetic Survey
You will see from the enclosed planning report, they look at applications for potential masts. As a result of mobile telephone use, there is an increasing awareness of issues surrounding radiation.  Should you have concerns over this, we can arrange a survey to be carried out by a specialist firm.
Security Survey
Where security needs to be enhanced, we can arrange for a company to visit Testwood House and investigate on your behalf.
INSURANCE
Your solicitor will confirm whether or not you should be insuring from exchange of contracts or completion. If the vendor is insuring until completion you should ensure that the sum insured is adequate.
REPORT BASIS
Basis on which this Report was Prepared
This report has been prepared by Middleton Advisors in connection with the proposed acquisition of Testwood House, Houghton, Stockbridge, Hampshire, SO20 6LY.  It is not to be read as extending by implication to any other matter.  The Report is addressed to Mr. T & Mrs. S Carter for their sole benefit and to whom we owe a duty of care.  It may not be shown, made available or copied in whole or in part to any other person, firm or company without the prior written consent of Middleton Advisors.  Middleton Advisors will not owe a duty of care to any third party (whether or not such written consent has been provided).  This Report should not be used for lending purposes or relied on by any third party.  Persons to whom this report is disclosed should obtain their own professional advice in respect of the matters revealed by it.
We have provided in the attached letter a summary in relation to certain key matters in order to highlight those matters which we consider may be material to the buyer.  However, such summary should be considered in the context of the whole of this Report which is intended to cover other areas that may be significant.
Other investigations have been commissioned by the buyer in areas that we have not reviewed, and all statements on physical or practical matters should be read together with any building survey obtained.  We will send a copy of our report to your solicitors.  While there may be areas of duplication; our report is not intended to substitute in any way for your solicitor's report on the Property and title.  Your solicitor is to send to us a copy of their report or letter(s) of advice or any other advice you receive in connection with the purchase of the Property.  This is particularly important if the reports contain information that could affect the value being ascribed to the Property or other matters contained in our Report.
We are not responsible for any of the reports commissioned from other advisors nor for any information contained in any reports prepared by any other person, company or statutory body which may be extracted, included or referred to in this Report.  This Report does not comment upon such reports and we recommend that you read all other reports to identify any issues for further consideration. The contents of the Report reflect the position known to Middleton Advisors as of 4th July 2022.  We are not aware of any inaccuracies in the information set out in the Report, but in the limited time available we have not been able to check all information from more than one source.  In addition, certain of the information has been provided to us in interviews and is not backed-up by documentation and accordingly may not be as reliable.  Should persons to whom the Report is disclosed disagree with anything stated in the Report or would like a matter covered in greater detail they are requested to draw it to our attention as soon as possible.
If any of the above paragraphs is held to be invalid or unenforceable by any judicial or other competent authority all other paragraphs will remain in full force and effect and will not in any way be impaired.  Middleton Advisors and the buyer irrevocably agree that this Report is governed by English law and that the courts of England and Wales shall have the exclusive jurisdiction to settle any dispute which may arise out of or in connection with this Report.