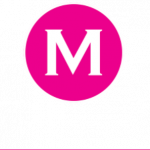 Mr & Mrs Aitken




20/05/2022
Huntswood House
Harpsden Bottom
Harpsden
RG9 4HY
BACKGROUND
Huntswood House was marketed privately to a handful of buying agents at a guide price of £3m. You have agreed to purchase Huntswood at a price of £2.75m with a completion date to be agreed.
RELEVANT HISTORIC SALES
The following sales have provided us with comparable evidence in regard to Huntswood House. The property itself is a 6,833 sq ft home with a range of outbuildings and a tennis court. The owner has recently converted the swimming pool into a natural swimming pond. The gardens and woodland extend to approximately 7 acres.
Harpsden Hill House, Harpsden Bottom (Appendix 1)
Situated next door to Huntswood House, this property has a longer drive through the land and the house was in similar condition at the time of sale. There is more land but the house is located closer to the development at Highlands Farm.
Sold in 2019 for £2.4m.
Harpsden Wood House, Henley on Thames (Appendix 2)
The main house is 8,000 sq ft plus outbuildings. Most of the 15 acres is woodland.

The house has been refurbished to a very high standard.

Sold in 2019 for £10m.

Lock End, Shiplake (Appendix 3)
This is an Edwardian house in about 4 acres on Mill Lane in Shiplake.

The house when it sold was in good but not immaculate condition and the buyers refurbished the property.

Good secondary accommodation and an indoor pool. The main house was about 7,000 sq ft.
Woodlands, Colmore Lane, Kingwood Common (Appendix 4)
A similar sized house in 2 acres in a good location in Kingwood. Although the house appears in good condition, it had not really been touched for 20 years and required a lot of work including mechanical and electrical. The current owner is spending about £1.5m on the refurbishment.
Sold in 2020 for £3.55m.

Field Place, Remenham (Appendix 5)
An immaculate c. 5,000 sq ft house in 1 acre with a garage and indoor pool.
Sold in 2021 for c. £5.25m.

Witheridge Hill Farmhouse, Witheridge Hill (Appendix 6)
A 2,800 sq ft farmhouse in 0.7 acres with a 500 sq ft cottage and garage building.
Sold in January 2022 for £2.85m.
LOCAL AREA PLANNING REPORT
We have commissioned an independent planning report to investigate policy designations in the area, planning history of the property and surrounding properties, plans for major developments (social housing projects etc.) in the area, listing and public rights of way, which is attached at Appendix 7.
We specifically asked Rural Solutions to comment on the possibility of further development at Highlands Farm. We also enclose with the report some email correspondence from Middleton Advisors clarifying some of the advice relating to Highlands Farm.
We recommend that you read the Rural Solutions appraisal in full and we can put you in touch directly with the author should you wish.
Please be advised that the Rural Solutions Report is obtained from online resources on a desktop basis. Occasionally some older planning information may not have been uploaded to the online Council Planning Portals and therefore not included. To obtain the entire planning history of the property, a visit to the council would be required.
Harpsden Parish Council
We spoke to Matthew Phillips, Councillor of Harpsden Parish Council, to investigate any community issues. We asked if there was anything someone moving into the parish should be aware of, planned developments, nuisances etc. Apart from issues already covered in this report he was not aware of any other local issues.
RELEVANT PLANNING APPLICATIONS IN THE LOCALITY
Relevant planning applications in the locality
"We have concluded that there are no relevant planning policies, plans or applications that will have a negative impact on the quiet enjoyment of the property.
Given that the property is located in central London, there will no doubt be continuous building work in the area as a whole."
MAP
We have studied the area surrounding Huntswood House using the following maps; Os Maps, Google Maps, Bing Maps and Magic Maps. From these we have identified the following .
Site at Harpsden Hill House
As you are aware the owners of Harpsden Hill House have submitted an application to build a new house on the site of the existing one as detailed in the Rural Solutions report. As at 9th May 2022 no decision has been issued. Elevation plans are attached at Appendix 8.
Hunts Green House
Hunts Green House which is located on the opposite side of the lane to Huntswood House is owned by Matthew Munson. Mr Munson is the managing director of a helicopter charter company called Heligroup. He regularly flies his helicopter from a helipad at Hunts Green House. Georgina Southwell from Rural Solutions has commented as follows:
"The owner of Hunts Green House does have an area of hardstanding which is allegedly used as a helipad, however this is within his residential curtilage and is subject to a retrospective planning consent, therefore he is entitled to use it for this purpose. Helicopters are allowed to take-off and land from private gardens without planning consent provided they do so from within the residential curtilage."
We have also spoken to a neighbour Anthony Wrigley at Perseverance Farm who commented "He is a really nice guy and his wife Elizabeth is delightful. When they first moved here, he flew over the house and we spoke to him and he hasn't since. No issue for us really – I am here all the time he probably flies 4 times per week if that. It is not every day. He tends to take off, turn left and go straight over Crowsley Park. He tries to avoid the houses when he comes and goes".
Harlington
Heathrow Airport
Charlwood
Gatwick Airport
NEIGHBOURS
Hampshire County Council The Castle
Winchester
Hampshire
SO23 8UJ
PUBLIC RIGHTS OF ACCESS
Public Rights of Way
We have inspected the Public Rights of Way map and below is an extract from it. There is a public right of way across the land on the southern boundary of Huntswood House (path number 242/25/10). You should also be aware there are two footpaths, one to the east (path number 242/10/20) and one to the west (path number 242/13/10).
We have checked the register of applications made under section 53(5) of the Wildlife and Countryside Act 1981 to modify the Definitive Map Council which was last updated on 21st February 2006. The register shows no applications have been made to modify the footpaths located near to Huntswood House as of 20th May 2022.
Right to roam
The Countryside and Rights of Way Act 2000 gave the general public access to areas of open country and registered common land.   We have inspected this plan and there are no areas of access land close to Huntswood House.
FLIGHT PATHS & AIRFIELDS
We have reviewed the Topographical Air Chart and have listed below the airfields within the locality. See Appendix 9.
Harpsden Park
There is a small private airfield located approximately 1.5 miles to the west of Huntswood House called Harpsden Park airfield. This is a private airfield, and we were unable to speak to the owner. It is not regulated by the CAA provided the aircraft are flown in the uncontrolled airspace.
White Waltham Airfield aka West London Aero Club
White Waltham Airfield is approximately 7.4 miles to the southeast of Huntswood House. It is home of the West London Aero Club (WLAC) and is one of the oldest and best-known airfields in the country.
Operations are open from 08:00, 7 days a week all year round. In the winter months from Monday-Friday operations will close at 17:30, on weekends they will close 30 minutes after sunset. In the summer months, the club will close 30 minutes after sunset, until sunset is at 19:30 and from then on 20:00. Closing times may be earlier if weather conditions are considered unsuitable for flying training.
Wycombe Air Park (Booker)
Wycombe Air Park (also known as Booker Airfield) is located approximately 8 miles to the northeast of Huntswood House. We visited the operations room, and we were briefed by a trainee pilot. The airfield facilitates light aircraft, gliders, and private helicopters; it is also home to the Airways Flying Club, used by British Airways for training (although no airline aircraft are used in training). The most used/popular circuit is 24, then 06, then 35.
RAF Benson
RAF Benson is located approximately 9 miles to the northwest of Huntswood House and is home to two front-line support helicopter squadrons, one operational conversion unit squadron and the operational evaluation unit of the Joint Helicopter Command. They are not allowed to pre-release details of aircraft movements into or out of RAF Benson due to security reasons. There are three helicopter types at RAF Benson, in addition to a fleet of light aircrafts operated by the RAF Benson Flying Club. 6 Air Experience Flight (6 AEF) are also based at RAF Benson, as well as the Thames Valley Air Ambulance and Civilian National Police Air Service which operate 24 hours a day. The service covers an extensive geographical area so it is expected that the helicopter would often be called out and may overfly Harpsden. Military pilots are instructed to avoid flying within 0.5km of larger settlements (classified as having a population of more than 10,000), industrial areas and hospitals. We are unable to find out any specifics due to security reasons but are advised that flights would include some low-level manoeuvres and some night flying. The RAF Benson website also publishes a weekly list of the times of their flying schedule which, although is subject to change, does indicate which nights may have night flights but not their route or general direction.
London Airspace
Please be aware that Huntswood House is located near the controlled airspace used by London Heathrow.  We have looked at historic flight path maps and the topographical air chart and you may be aware of aircraft from Heathrow from time to time.
CAA Survey
We can commission the Civil Aviation Authority (CAA) to produce a report which will look at aviation activity in the vicinity of Huntswood House, if you wish for us to do so. This report can be commissioned at a later date.
You must satisfy yourself as to how much aircraft noise might affect your enjoyment of the property.
White Waltham Airfield aka West London Aero Club
Wycombe Air Park (Booker)
RAF Benson
ADDITIONAL SURVEYS & INSPECTIONS
Structural Survey
This took place on Tuesday 29th March 2022.
Electromagnetic Survey
You will see from the enclosed planning report, they look at applications for potential masts. As a result of mobile telephone use, there is an increasing awareness of issues surrounding radiation.  Should you have concerns over this, we can arrange a survey to be carried out by a specialist firm.
Security Survey
Where security needs to be enhanced, we can arrange for a company to visit Huntswood House and investigate on your behalf.
Asbestos Survey
If at any stage asbestos is found at the property we can introduce specialists to investigate further.
INSURANCE
Your solicitor will confirm whether or not you should be insuring from exchange of contracts or completion. If the vendor is insuring until completion you should ensure that the sum insured is adequate.
REPORT BASIS
This report has been prepared by Middleton Advisors in connection with the proposed acquisition of Huntswood House, Harpsden Bottom, Harpsden, RG9 4HY.
It is not to be read as extending by implication to any other matter.  The Report is addressed to Mr & Mrs A Aitken for their sole benefit and to whom we owe a duty of care.  It may not be shown, made available or copied in whole or in part to any other person, firm or company without the prior written consent of Middleton Advisors.  Middleton Advisors will not owe a duty of care to any third party (whether or not such written consent has been provided).  This Report should not be used for lending purposes or relied on by any third party.  Persons to whom this report is disclosed should obtain their own professional advice in respect of the matters revealed by it.
We have provided in the attached letter a summary in relation to certain key matters in order to highlight those matters which we consider may be material to the buyer.  However, such summary should be considered in the context of the whole of this Report which is intended to cover other areas that may be significant.
Other investigations have been commissioned by the buyer in areas that we have not reviewed, and all statements on physical or practical matters should be read together with any building survey obtained.  We will send a copy of our report to your solicitors.  While there may be areas of duplication; our report is not intended to substitute in any way for your solicitor's report on the Property and title.  Your solicitor is to send to us a copy of their report or letter(s) of advice or any other advice you receive in connection with the purchase of the Property.  This is particularly important if the reports contain information that could affect the value being ascribed to the Property or other matters contained in our Report.
We are not responsible for any of the reports commissioned from other advisors nor for any information contained in any reports prepared by any other person, company or statutory body which may be extracted, included or referred to in this Report.  This Report does not comment upon such reports and we recommend that you read all other reports to identify any issues for further consideration. The contents of the Report reflect the position known to Middleton Advisors as at 20<sup>th</sup> May 2022.  We are not aware of any inaccuracies in the information set out in the Report, but in the limited time available we have not been able to check all information from more than one source.  In addition, certain of the information has been provided to us in interviews and is not backed-up by documentation and accordingly may not be as reliable.  Should persons to whom the Report is disclosed disagree with anything stated in the Report or would like a matter covered in greater detail they are requested to draw it to our attention as soon as possible.
If any of the above paragraphs is held to be invalid or unenforceable by any judicial or other competent authority all other paragraphs will remain in full force and effect and will not in any way be impaired.  Middleton Advisors and the buyer irrevocably agree that this Report is governed by English law and that the courts of England and Wales shall have the exclusive jurisdiction to settle any dispute which may arise out of or in connection with this Report.