With glorious rolling hills, a quaint town centre and prime waterfront properties it's no wonder that Henley-on-Thames is close to Middleton co-founder, Mark Parkinson's heart. Having lived in the area for nearly 20 years Mark offers his top pointers for Henley-on-Thames and why it's such a popular hot spot for our clients.

The area captures all that makes a countryside town but is still within the accessible borders of London and Heathrow. It has clear, defined green boundaries that surround the town which makes it feel truly rural. These qualities are particularly attractive for buyers.
The educational options in the area have been an attraction for some time now, especially for those who are making the move out of London. For many of our country clients the main driver to a particular area are the schools, and Henley is no exception to this, offering exemplary options. As well as excellent prep and primary options Rupert House, Moulsford and The Oratory and senior schools like Sir William Borlase, Shiplake College and Abingdon attract families to the area.

Throughout our time in Henley, the town has adapted dramatically. Together with a wider range of shops and up-market restaurants, the centre and surrounding areas offer a more sophisticated feel. A well-balanced mix of bespoke, boutique storefronts, namely Tigers and Tiaras and London chains such as Gail's, Ole & Steen and if local rumours are to be true, The Ivy.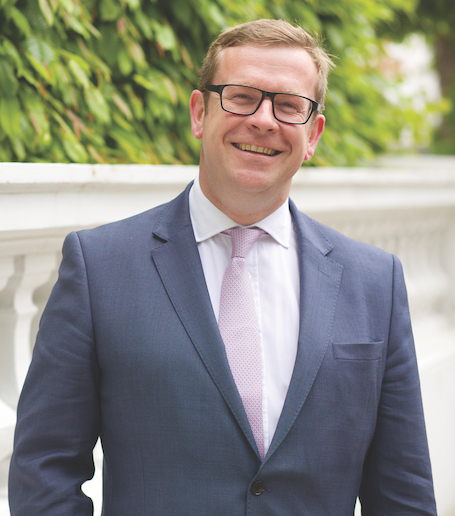 The Regatta brings around 300,000 rowing enthusiasts to Henley each year. Held since 1839, it is a central part of the town's heritage and cultural significance. Besides the Regatta, the area has a brimming calendar of events for all family members. One of the UK's biggest book festivals takes place in the area, Henley Literary Festival which invites keen readers and encourages young writers to put pen to paper in their annual competition. For a more sophisticated and refined experience, residents can attend the annual boutique Henley Festival, a five-day black-tie extravaganza that features musicians and comedians performing on a floating stage.

By the river, you can find a local member's club, Phyllis Court which resembles the Hurlingham Club in London and holds a fitness centre, indoor pool, meeting rooms, bar and restaurant. Surrounding the town, the Hambleden Valley is famous for its, idyllic landscapes, and protected wildlife. The undeveloped area features attractive brick and flint cottages, a medieval church and a thriving pub and shop, all within 35miles of Hyde Park Corner. The area has even seen some famous faces as it is a filming hot spot, notable examples are Vicar of Dibley, Midsomer Murders and numerous feature films.

The architecture of Henley's town centre has both Victorian and Edwardian stylistic influences with many of the semi-detached houses looking reminiscent of a classic south-west London home. There are also Georgian inspirations in the old part of the town but ultimately the most sought-after houses are those situated by the water which are sold at a premium price. Country houses tend to either be large estates or farmhouses with not many variations in between. The local vernacular is brick and flint and the majority of houses would be considered period houses, although there have been a few notable modern houses built locally. The former Brakspear brewery has been a key development in the town centre, constructing unique apartments that are a stone's throw away from the Thames.

Henley offers a well-integrated mix of picturesque, rural countryside folded with classic London architecture and premium river-side property. For those looking to move to the area, contact our advisor, Mark Parkinson.