Meet Gemma Thomas, buying advisor, northern Home Counties
19th November 2019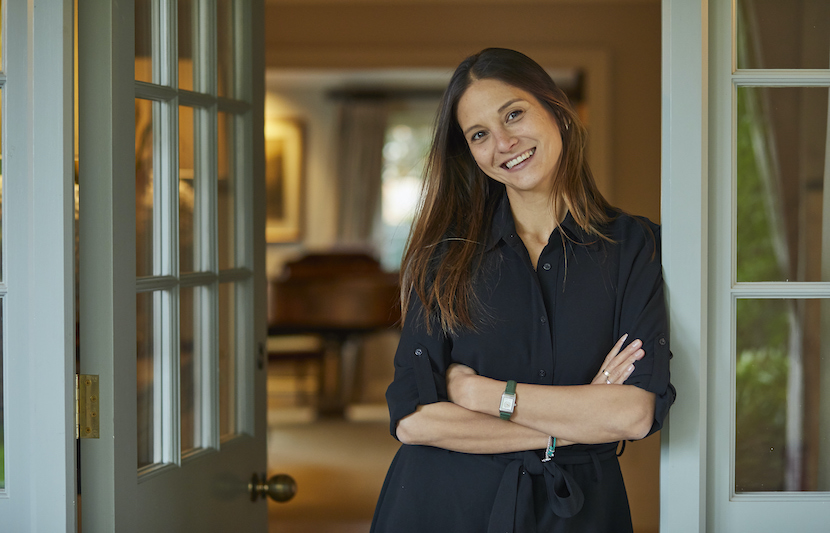 When Gemma Thomas first moved to London at the tender age of 21, she freely admits she would walk around when it was dark so that she could see into the windows of houses. "You need that inquisitiveness to work in residential property – particularly on the buying side," says Gemma, who joined Middleton Advisors in 2019. "You really have to understand and have an interest in the widest possible range of homes inside and out."
Working for interior design company Alison Henry was a natural step, before Gemma then had the idea of a property advisory service.
"I was still young enough to believe that I was the only one in the world who had the idea of a property advisory service! But it suited my passion for beautiful homes, and so I had found my path."
She then headed up a London search and acquisition business, and later founded her own property advisory service – Thomas Rose – in 2011, covering search and acquisition as well as interior design.
"Some of our best transactions, and the most fun for me, were the investment properties which needed renovating, or required a complex planning application. We acquired some fantastic properties that other agents might have discounted as not being viable, but really just required a bit of lateral thinking or a calculated risk. The key was knowing when to take that risk and when to walk away. The best advice was, and still very often is, the advice that steers a client away from a deal."
Gemma's love of rural property was rekindled when she moved from London to Bray in Berkshire to start a family. She then decided that bringing her skills and contacts to Middleton, which specialises in finding off-market prime property, would make a powerful combination.
"One of the sentiments I heard a lot was, 'I know what I want but it just doesn't seem to exist'. In fact, there is almost invariably a property out there, but many of those transactions take place behind closed doors. Middleton is one of the best at being the buying advisor who manages to get behind those doors."
"One of the things I love most is when a client calls me up having moved into their home and they want to tell me again just how much they love it. That's the greatest satisfaction in the search side of the industry – when you help someone realise a dream."
Gemma now looks after the Northern Home Counties area for Middleton clients.
Previous
Next