Meet Erika Maitland, executive assistant, London team
24th September 2015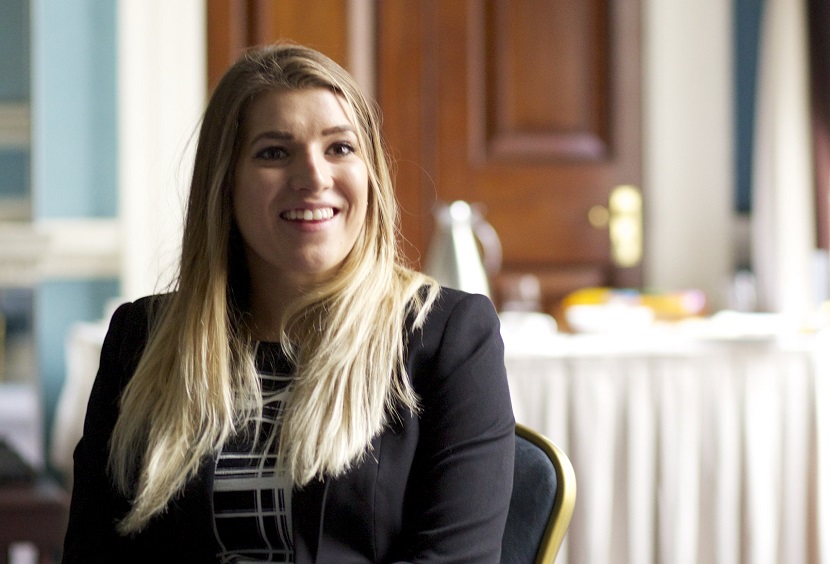 "You meet some fascinating people, and, of course, you do develop a really strong service ethic, which was perfect preparation for working at Middleton," says Erika Maitland, executive assistant at Middleton's London office, of her 18 months working at the Ritz Club, much of that time while still at University.
Her degree in public relations has also come in useful at Middleton, with regular press interest in the company's activities. One of the more enjoyable PR projects was a hypothetical brief – 'What sort of properties would you show James Bond if he commissioned Middleton Advisors to find him a home in London?'.
"That was a lot of fun," said Erika, "and really rewarding when it resulted in a double-page spread of positive coverage for the company. That's part of the enjoyment of working for a small business. If you have a skill outside of your day-to-day job, you still get the chance to use it. I've always been interested in property – my father was a chartered surveyor, and I've always loved living and working in London. Now, my work with Middleton gives me the opportunity to explore parts of London I wouldn't necessarily have known before and research them with real depth."
Erika's organisational skills and eye for detail make her well suited to the executive assistant role at Middleton, helping with due diligence and completion reports, arranging property tours for clients.
"The due diligence reports go into huge detail and offer much more than a simple property search, so that adds real value to what we deliver to clients. Being part of the process of finding someone a new home is really gratifying, especially when it's such a bespoke process for each individual."
Previous
Next